Des Peres Automotive Locksmith Services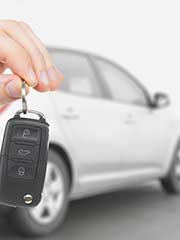 It's a fact – most people never think of automotive locksmiths until they need one - after all; why should they? Here at Des Peres Locksmith, we take a different approach – be prepared for one anyway. If you never need professional, highly qualified, lock technicians for your car, truck, motorcycle, or service vehicle; great! If you do, however; you have one ready to come to your aid, fast.
Call Us: (314) 667-4906
Because you are reading this web page, you probably need a reliable, licensed, automotive lock technician to help you out. If so, call us right now, and tell us what your automotive lock situation is. Our dispatchers can send a mobile locksmith service vehicle to your car's location and you can soon enjoy affordable and expert locksmiths service the way it should be.
Maybe you are reading this page in anticipation of using an automotive locksmith in the near future. If this is the case, that is smart thinking on your part and you should be commended for your foresight. Des Peres Locksmith is your best local source of high quality, cost effective, automotive locksmith service in the area. We offer our clients:
On-site automotive service work – that's right; we come to you!
24-hour lockout and emergency assistance – we have your back on a round-the-clock basis.
Honest rates and affordable prices – we don't gouge you like some of the discount, flier shops do.
Friendly service that arrives on time
Free consultations
Outstanding work performance with no call backs needed
Licensed, certified company and technicians who are also bonded and insured
Call Now: (314) 667-4906
Best of all, Des Peres Locksmith has the automotive services you need, and want, including:
Transponder keys made
Ignition cylinder replacement
Car lockout assistance 24/7
Key-less entry repair
Broken-off keys removed
Locks for glove compartments
Car trunks and doors unlocked
Key-less remotes
Break-in repairs
Damaged locks repaired
High-security sidewinder
and many more!
When you look at the situation from all angles, there can only be one, best-choice in Des Peres, Missouri for total, and affordable, automotive locksmith care – Des Peres Locksmith! Call us today, and we'll show you in person.
Call Today: (314) 667-4906